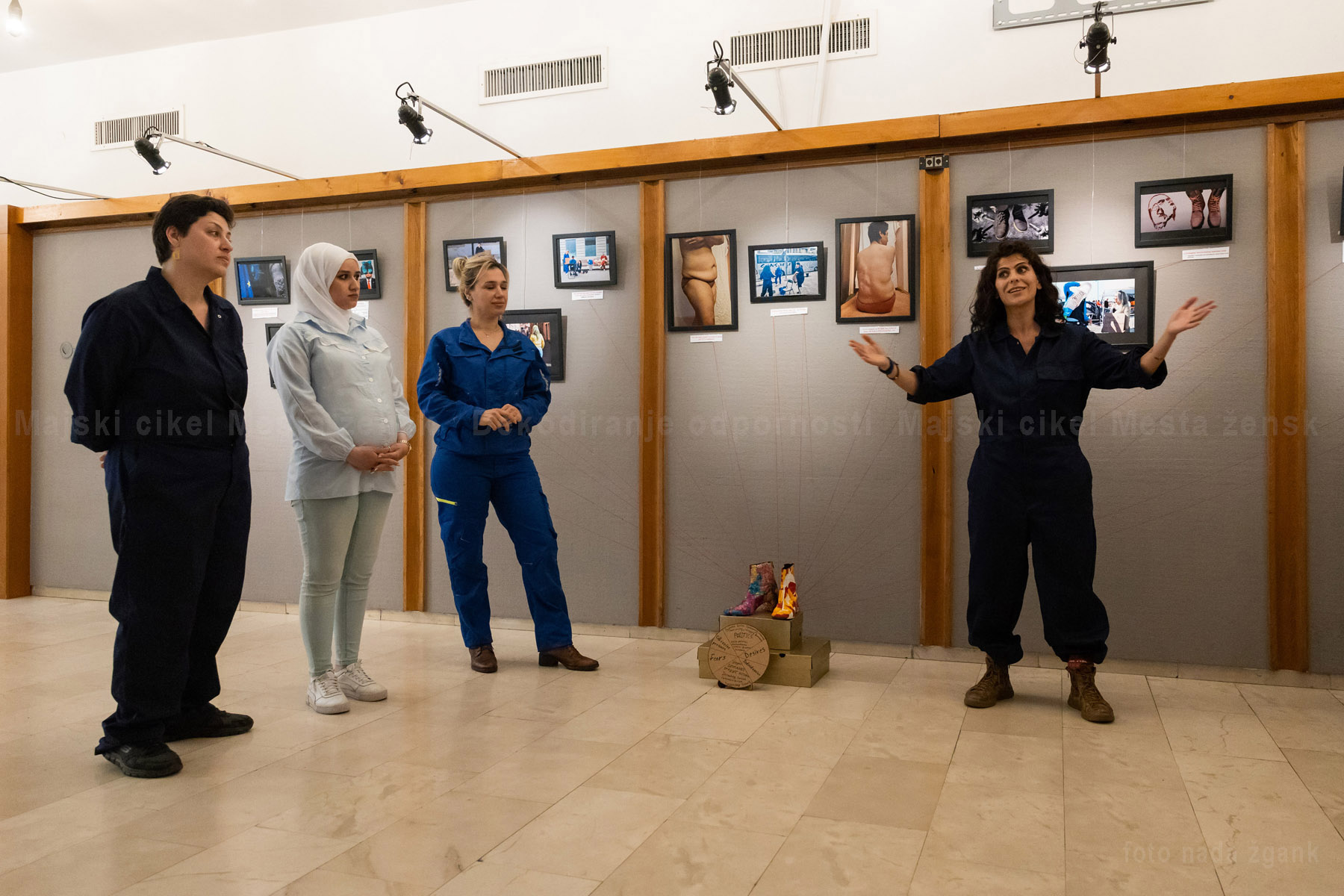 BE PART is a cooperative project in the arts field that will critically explore the politics and practices of participation in the arts field. 
xx Facebook site of the project
From collaborative art-making and sharing to decentralized governance models involving local citizens, artists and policy-makers, BE PART sets out to collectively foster new approaches and structures for the co-creation and mobility of art through collaborations of co-creating publics, artists, researchers and organisations.
The project will run for 4 years (2019 - 2023), and is made by 10 EU and non-EU organisations: Santarcangelo dei Teatri (Italy), Artsadmin (UK), Scottish Sculpture Workshop (UK), Vooruit (Belgium), URB Festival (Finland), Homo Novus (Latvia), Festival de Marseille (France), City of Women (Slovenia), L'Art Rue (Tunisija) in Cork Midsummer Festival (UK)
During the project, we explore four relevant and interconnected themes across all locations: power, politics, publics and place. 
Through a series of co-devised Fieldworks, Programs and Assemblies we will open up the thinking, ideas, tensions and processes explored through BE PART.
In 2020 we presented our first Fieldwork, interdisciplinary and intergenerational artistic research project The 'Corneous Stories' that included an exhibition, discursive programme, art education and a publication. The Corneous Stories exhibition was part od this years City of Women festival.
The Assemblies will be organised: 
In 2021 in Lumsden at Scottish Sculpture Workshop (UK)  
In 2021 in Ljubljana during City of Women Festival (Slovenia)
In 2022 in Ghent in Vooruit during Openbare Werken (Belgium)
In 2023 in Riga during Homo Novus Festival (Latvia) which will also be a final symposium to collect learnings and sense making of the entire 4 year process.
The process, its collective organising, reflections and actions, are developed in alliance with a nucleus of 4 artists: Roland Gunst (BE), Marwa Arsanios (US), Lotte van den Berg (NL) and Fanny Robles (FR). They will support the shift in how each organisation, and in turn policy, is created in this area. The overall project will be evaluated regularly through a process of applied research by Dr. Sophie Hope (UK).